Dental Cleanings & Exams
keeping North York & Toronto smiling
Dental Cleanings
Professional dental cleaning should be performed on a patient specific schedule generally every 3, 4 or 6 months by your dentist, periodontist (gum specialist) or registered dental hygienist. These appointments involves the following:
Dental Examination
Necessary X-rays
Removal of Plaque: Plaque is a bacterial film that forms on the teeth and overtime invades below the gum line. Plaque bacteria cause tooth decay, gum inflammation (gingivitis) and bone infection (periodontitis).
Removal of Calculus: Calculus (calcified bacterial plaque) forms above and below the gum line when plaque is left undisturbed over an extended period of time. Calculus attached to the root represents a chronic source of infection and must be removed for the periodontal-gum disease-infection to be controlled.
Polish-Prophylaxis: Polishing removes plaque and stain on your teeth to create that smooth feeling
Oral Hygiene Instruction: We are committed to providing you with the skills to maintain your oral health. Following your dental cleaning is a great time to review oral hygiene and refresh your techniques.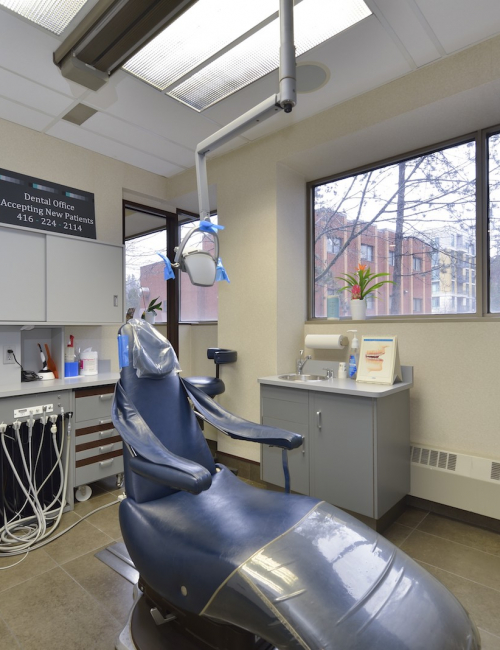 Need a Cleaning or Dental Exam?
Dental Examinations
A recall examination is a dental examination performed at each dental cleaning visit. Regular check-up appointments permits your dentist to properly evaluate your oral health and is the key to prevention and early detection of dental disease. I am committed to limited x-ray exposure. X-rays will only be prescribed as required to assist in evaluating your oral health: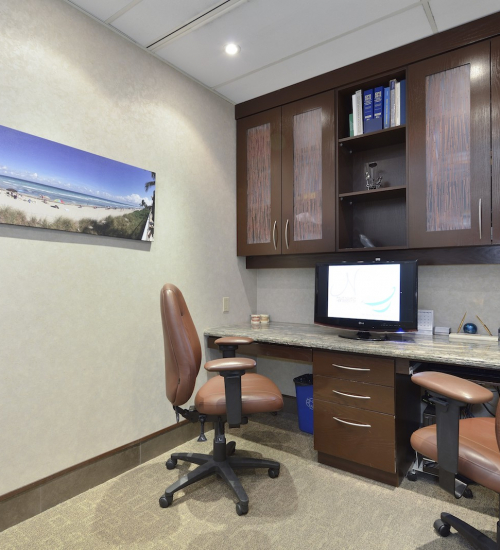 Gums-Gingiva: Your gums and supporting jaw bone will be evaluated and measured for signs of periodontal disease
Teeth: All tooth surfaces will be inspected for signs of decay as well as evaluation of the status of your restorations (fillings, crowns, etc)
Oral-Cancer Screening: An oral-cancer screening represents an integral part of your dental examination. An unwavering protocol involves my performing both an intra-oral and extra-oral examination for any signs of abnormalities and disease.
X-rays: X-rays reveal dental abnormalities otherwise hidden. I carefully inspect for signs of decay, jaw bone level, stability calculus, pathology, etc.
Should anything unusual be discovered during the recall examination I will thoroughly share all findings with you and thereafter provide you will options on how to best to proceed. Dependent upon your presenting issues, we would be glad to arrange a separate appointment to ensure you are fully informed.